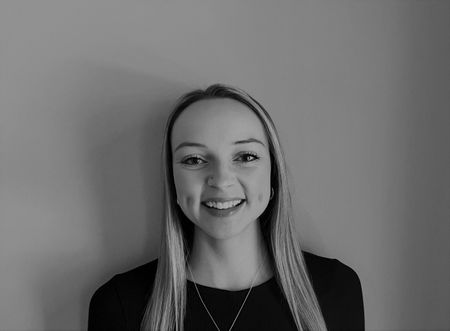 Emily McGuinness
Recruiting Manager
​Heading up our USA & Canada Team, Emily is a conscientious and driven professional. Working in Sales and Recruitment for almost 4 years, Emily now focuses on supporting Marketing and Sales clients based in the US market.
Having held a Marketing and Sales position early in her career, Emily is able to connect with her clients' needs with experience and understanding. "I'm passionate about what I do because I not only get to build my own book of business through unique, creative sales methods, but I also get to form personalised relationships with each and every client to ensure I'm finding the best talent for them every time", says Emily. "Working at MarkJames Search has strengthened my professional, sales, and recruitment skills simultaneously which is why I've found it to be such a healthy work environment - I learn something new every single day and am rewarded for it."
Graduating in the top 5% of her University class, Emily's focus is to continue to grow on her current successes and skills, building her leadership skills alongside her sales. "The wonderful leadership team and support I gain from my colleagues daily is only the tip of the iceberg when it comes to how amazing being a part of this team is", Emily adds. "My future goal is to keep developing my role and be a strong leader for MarkJames Search."